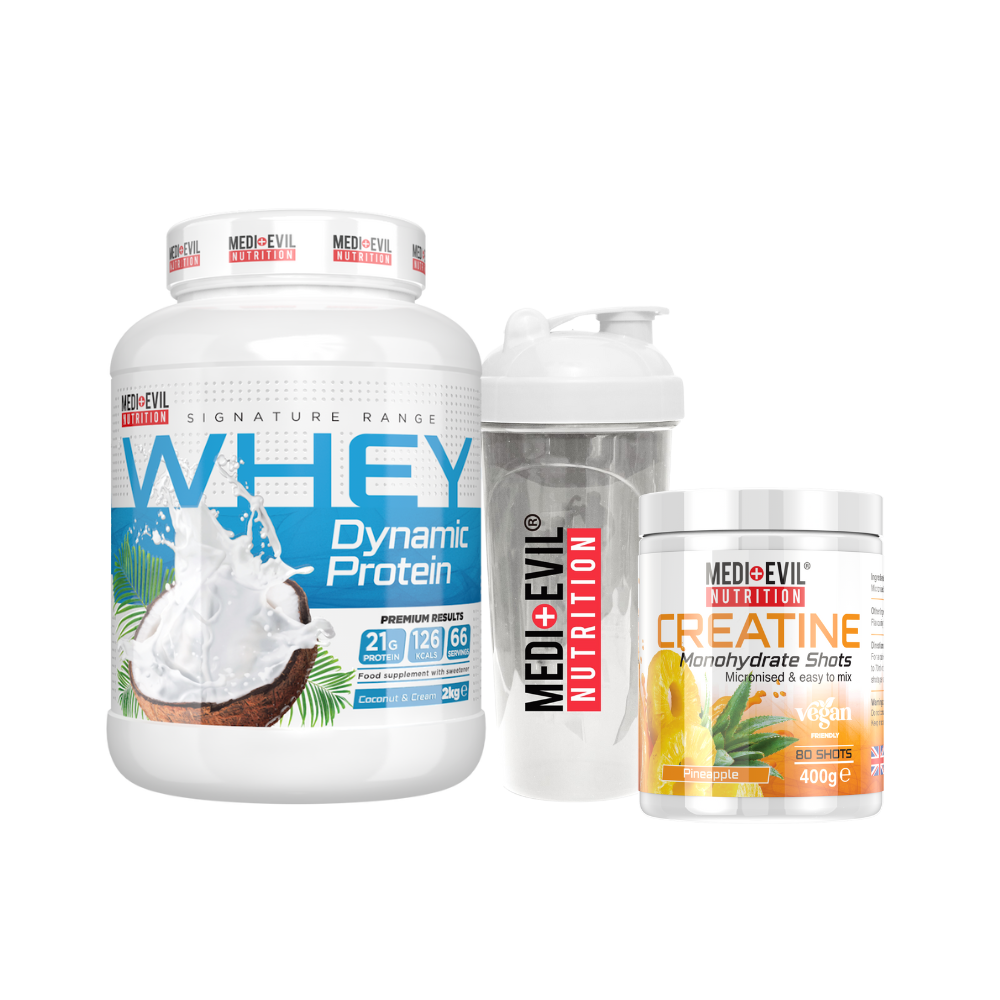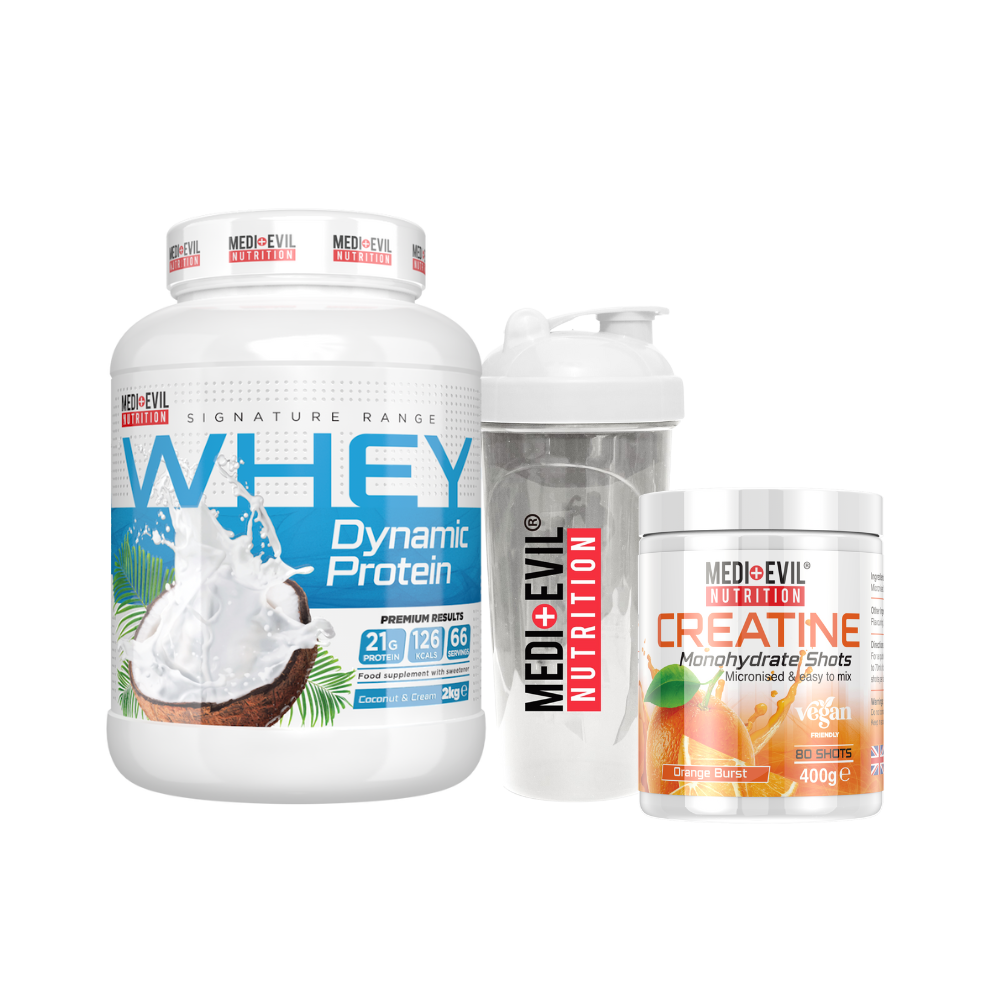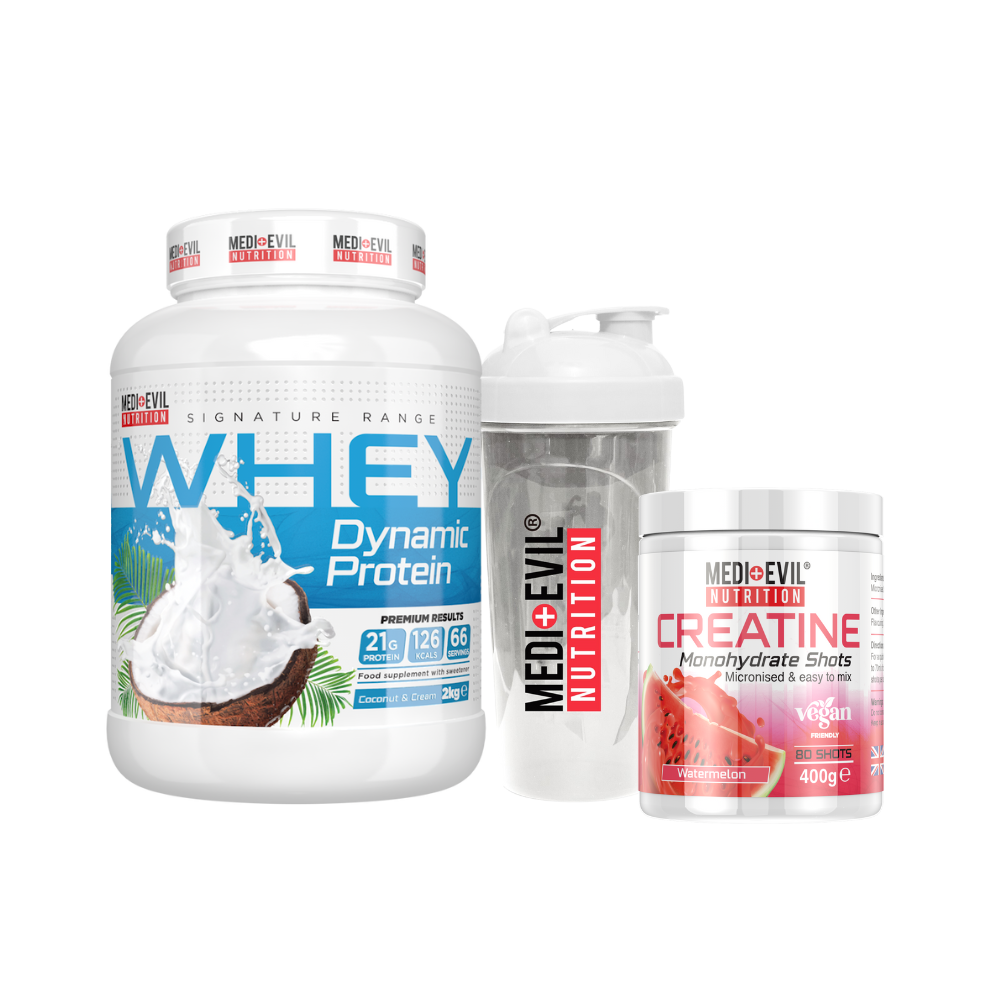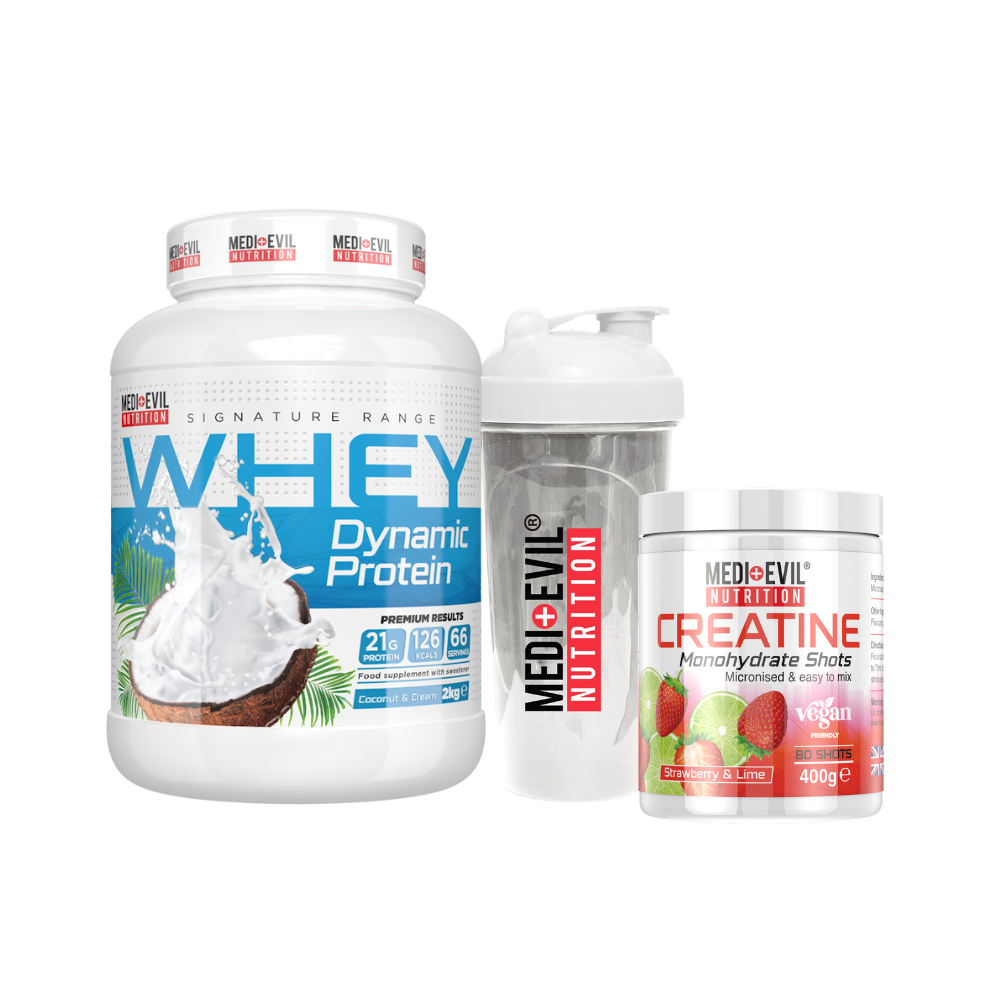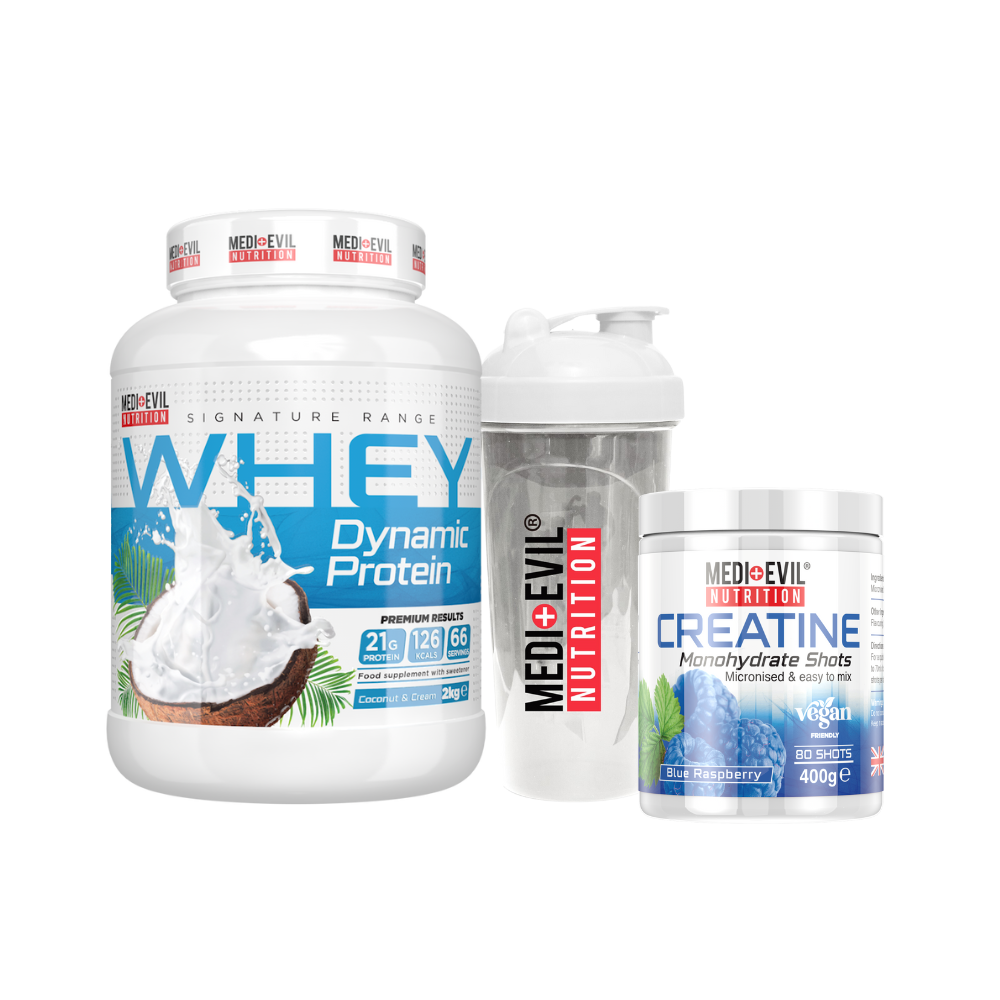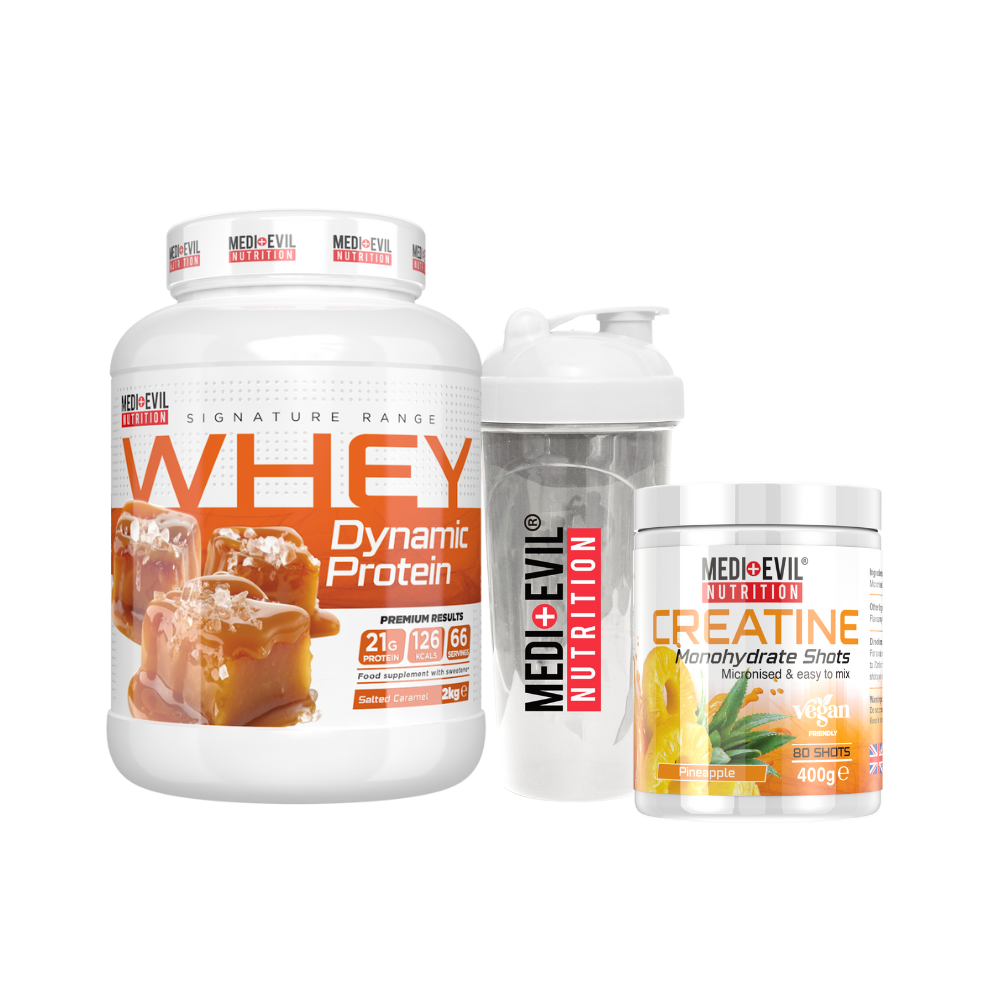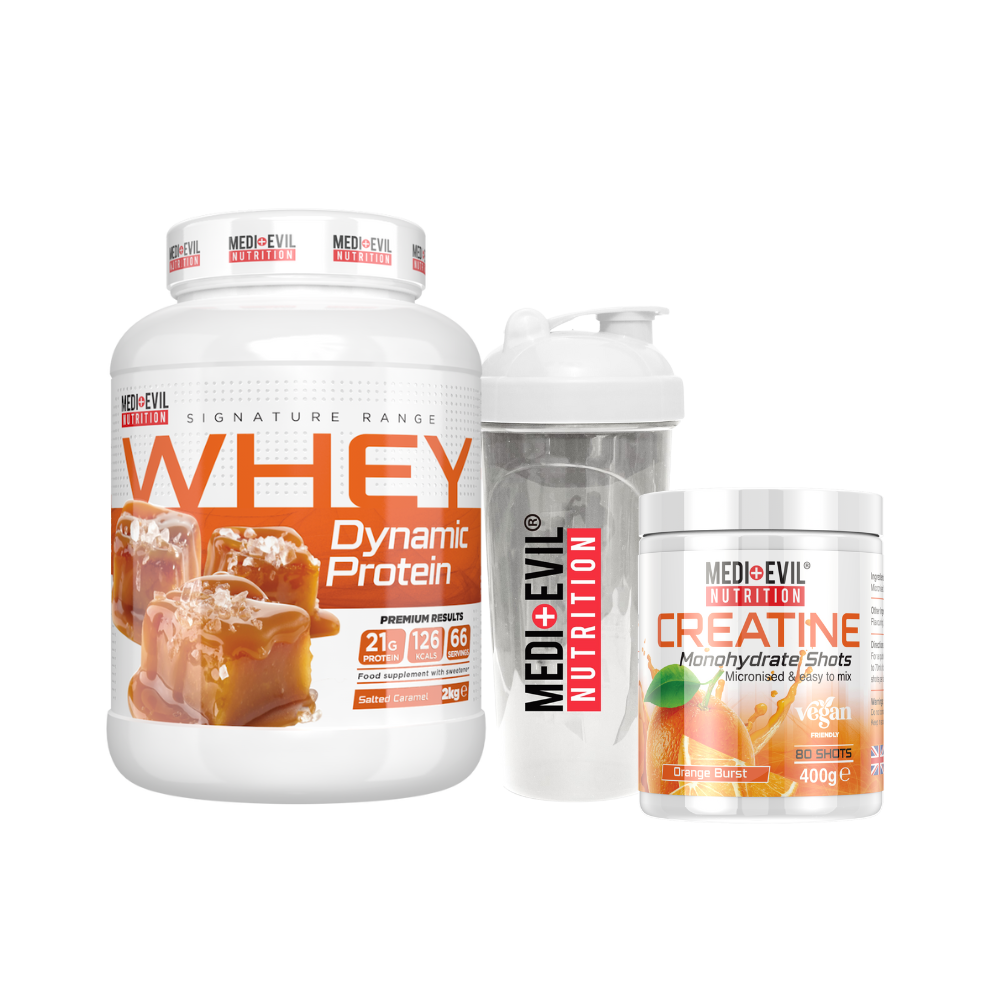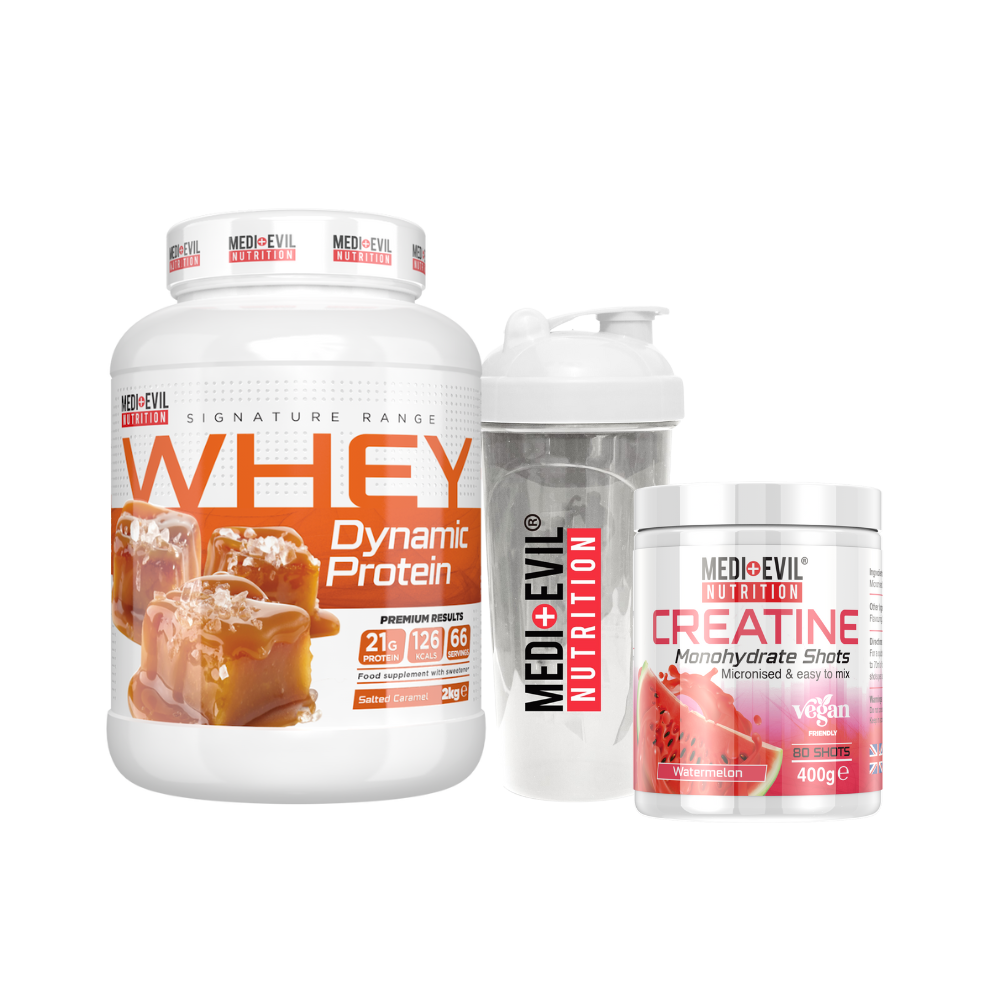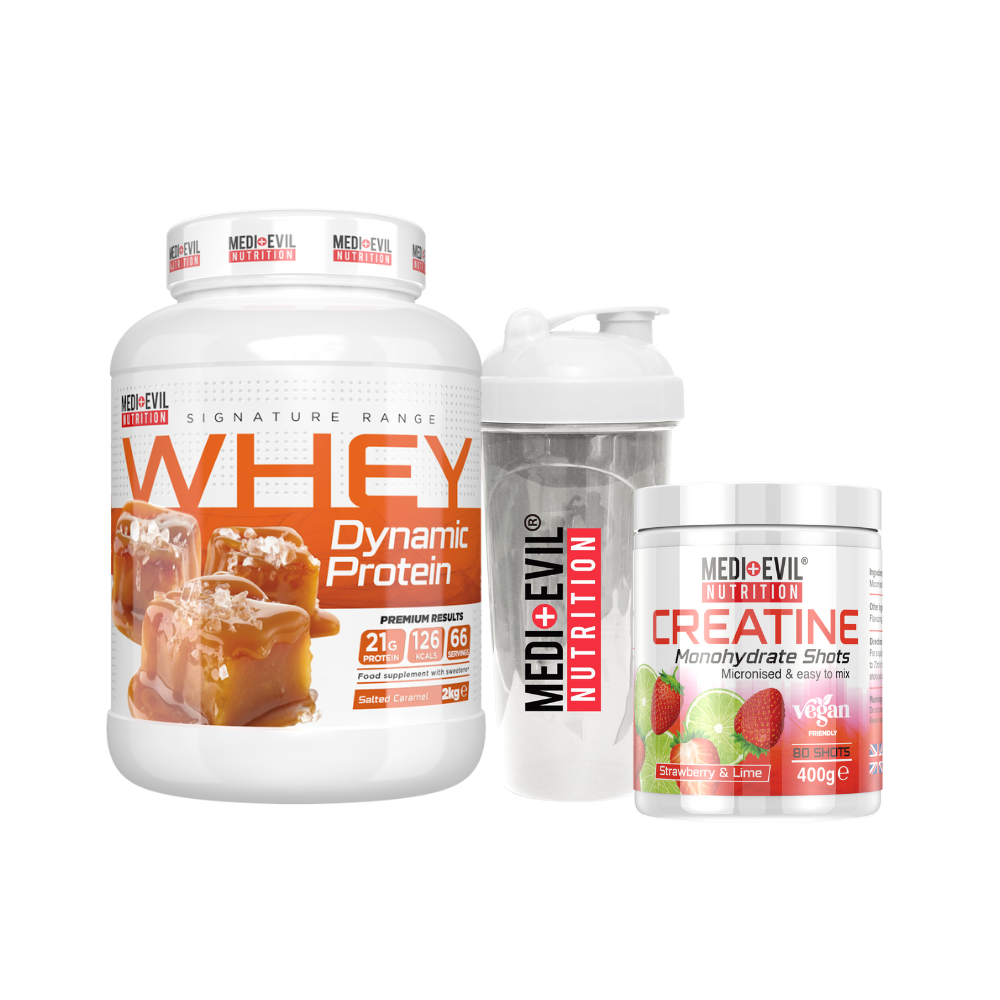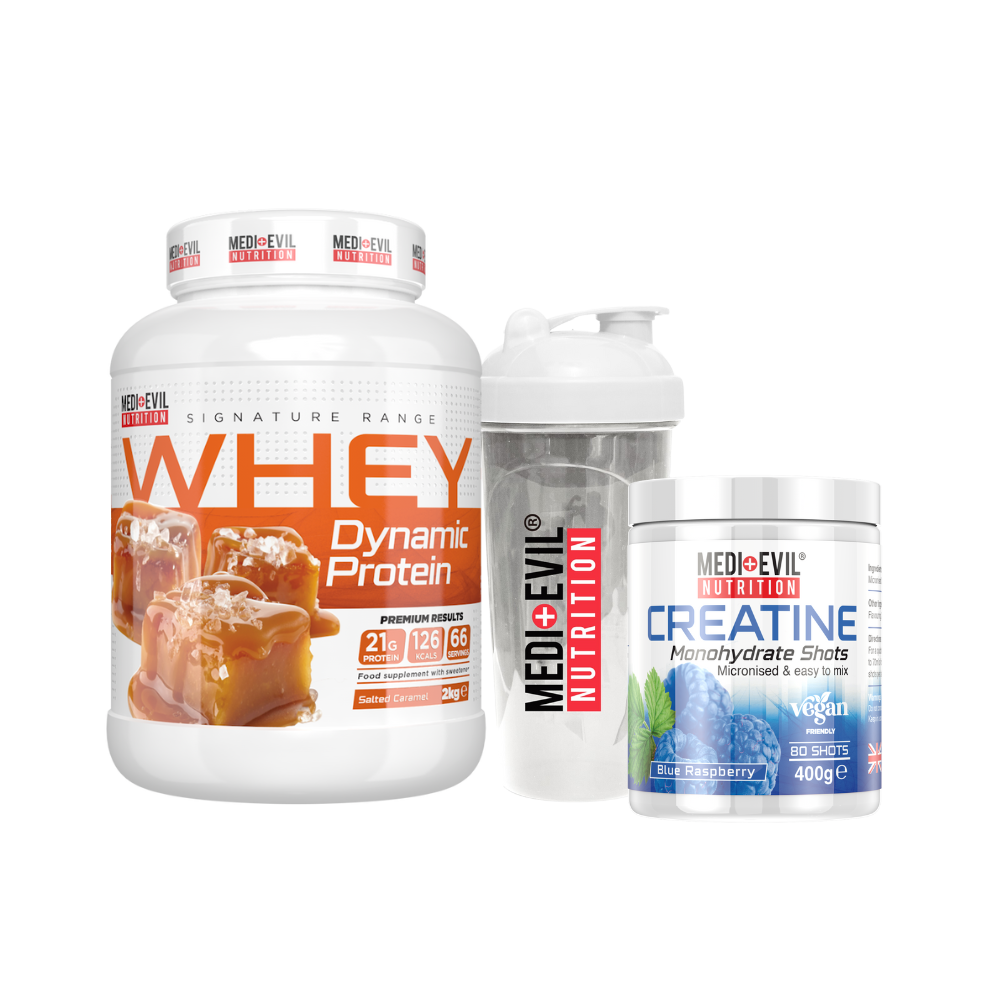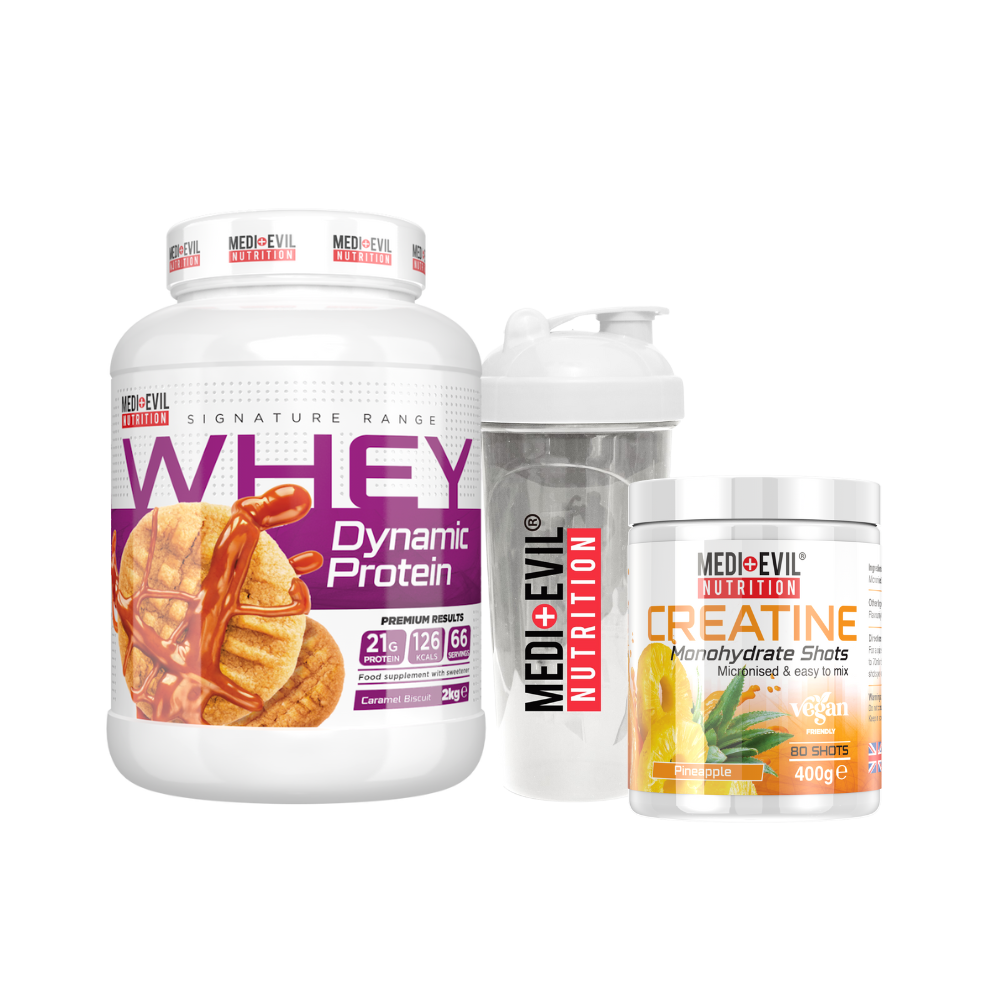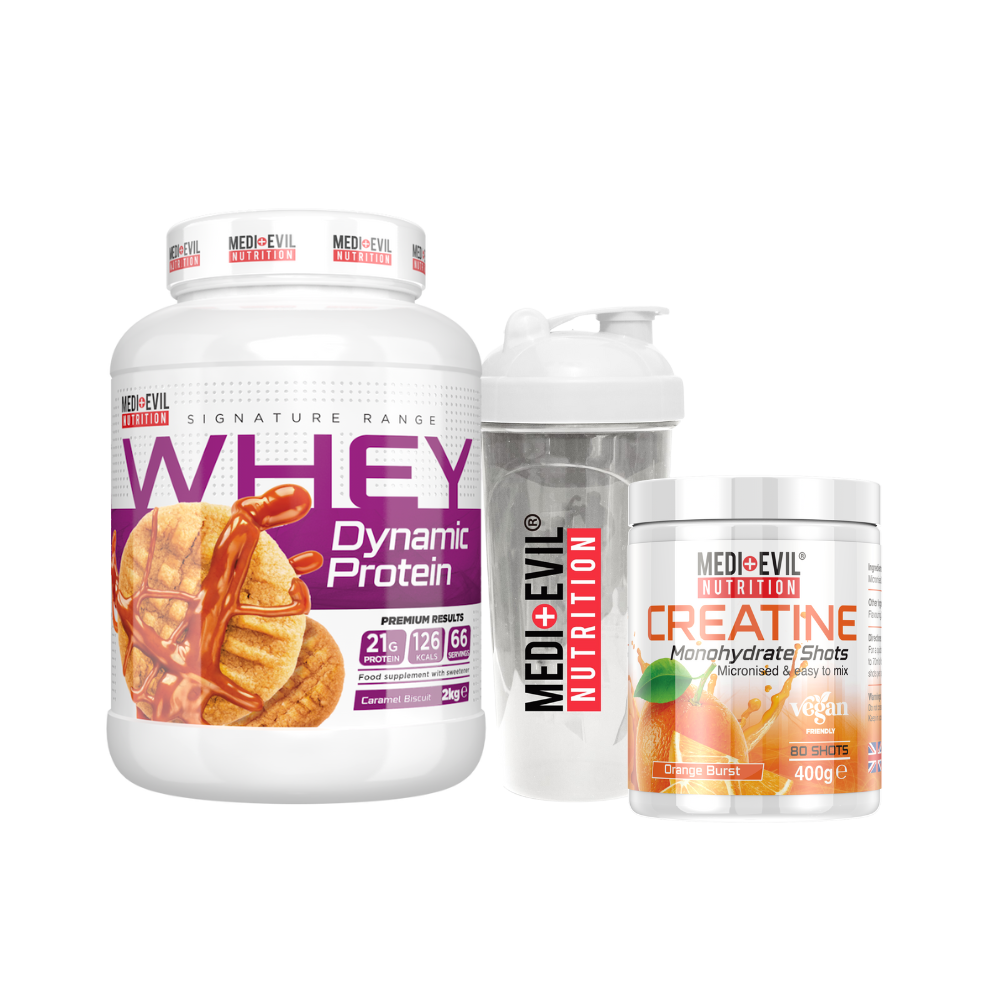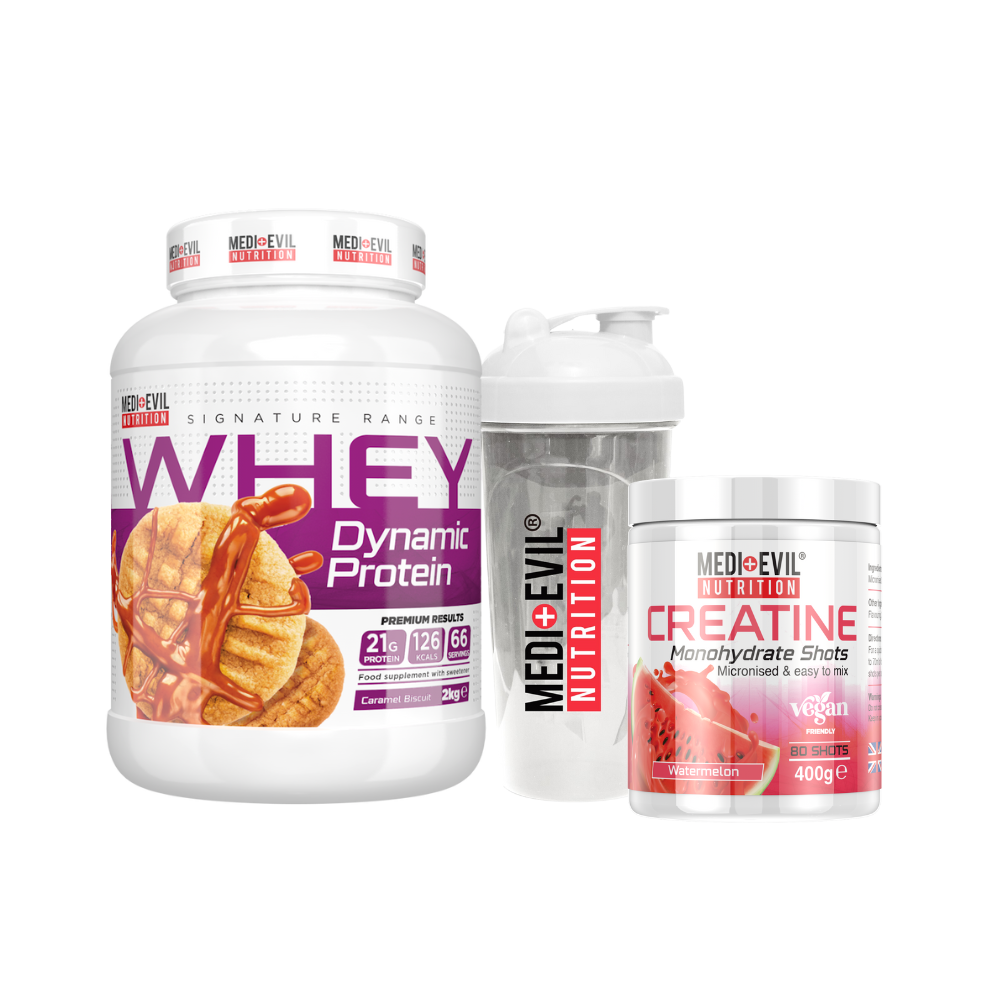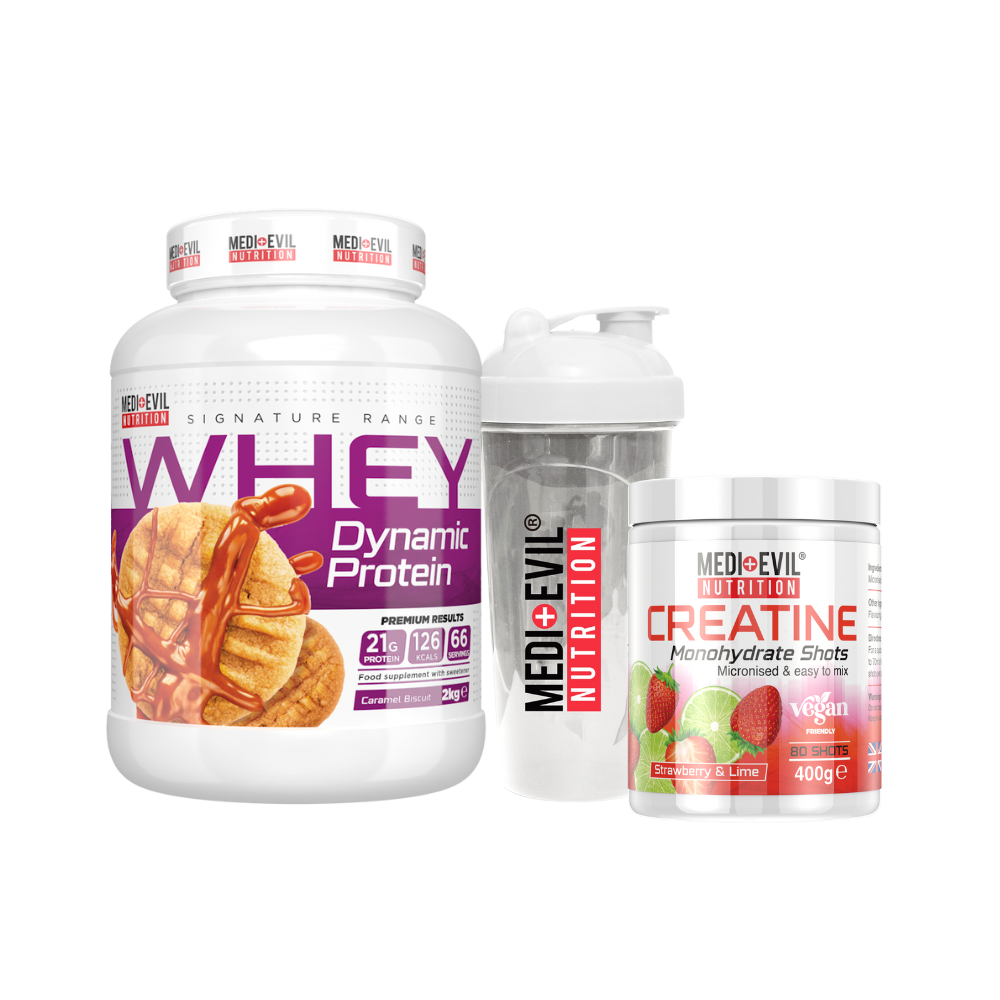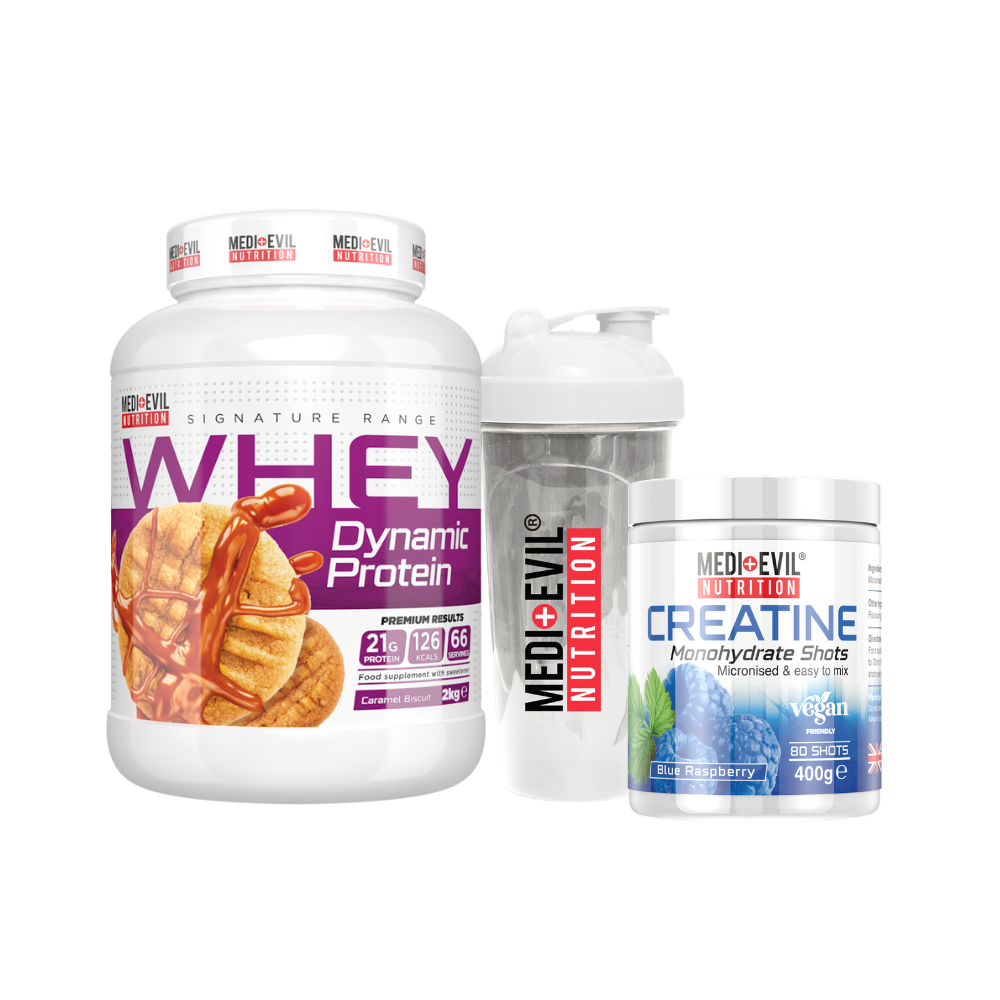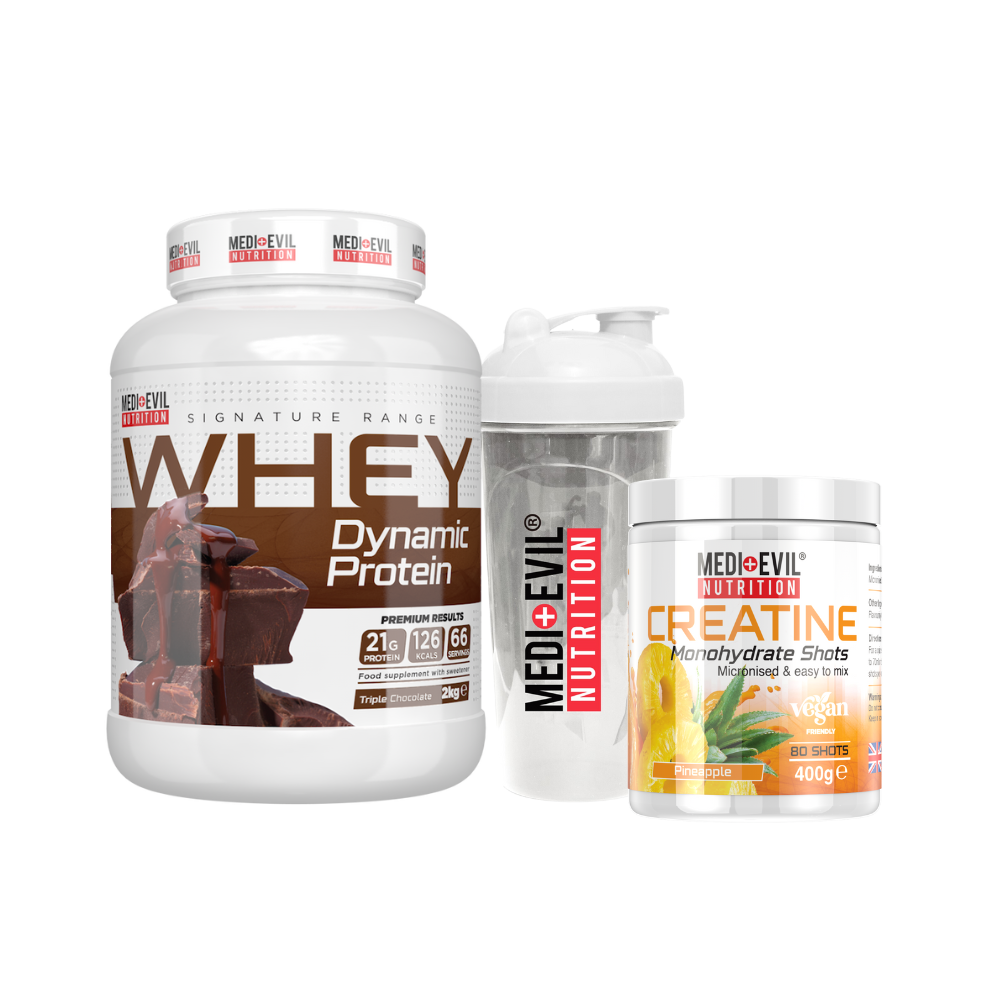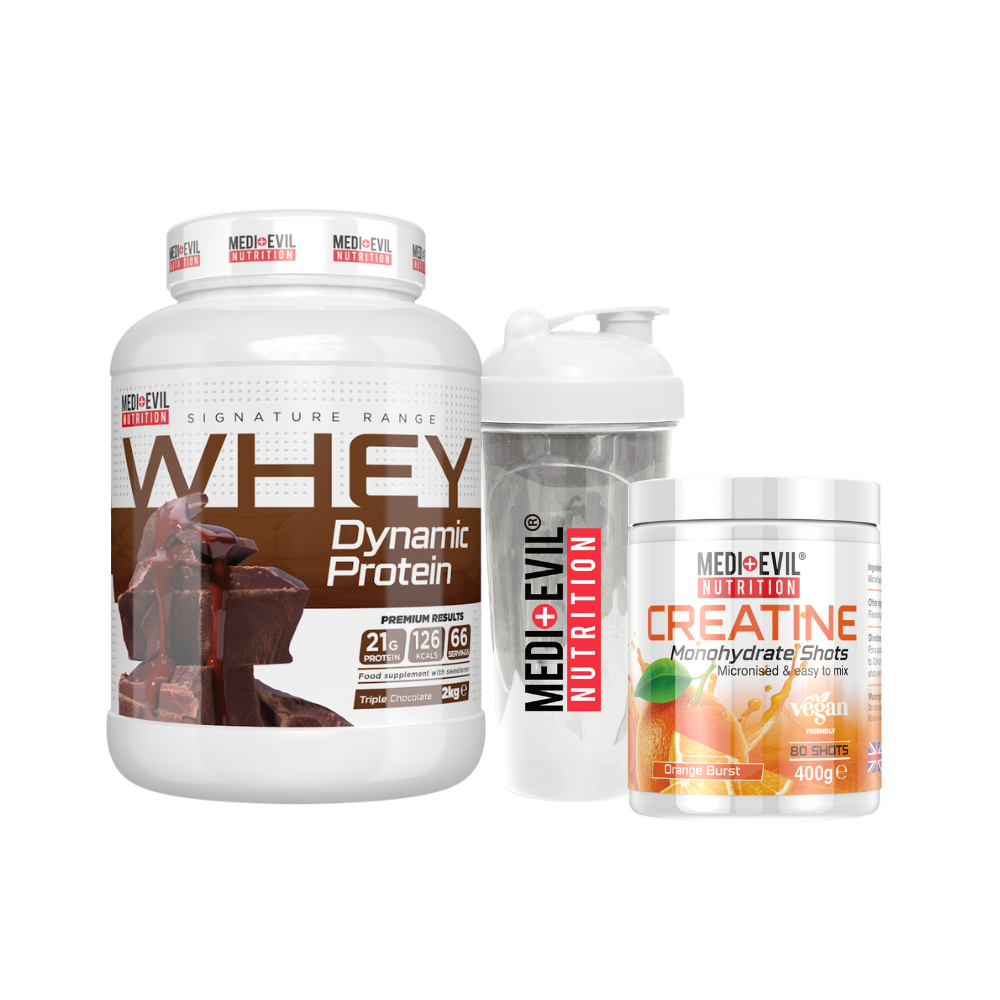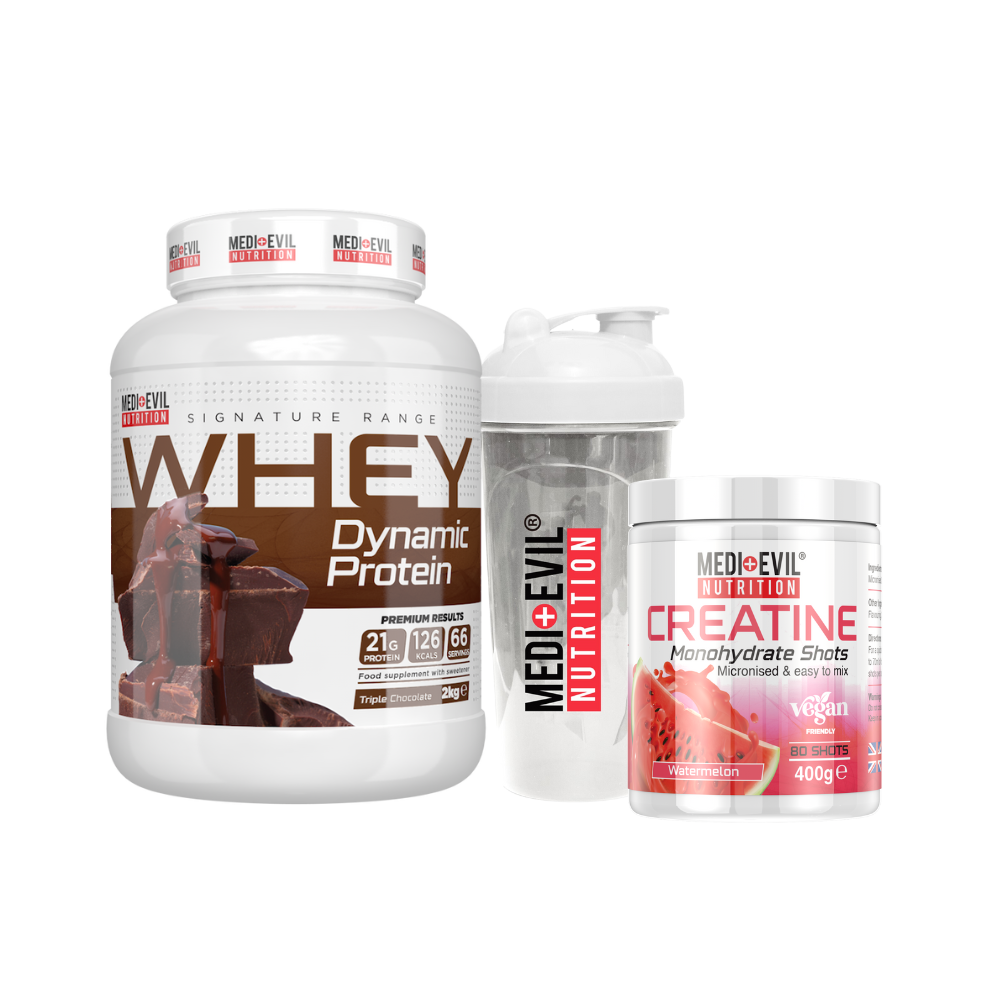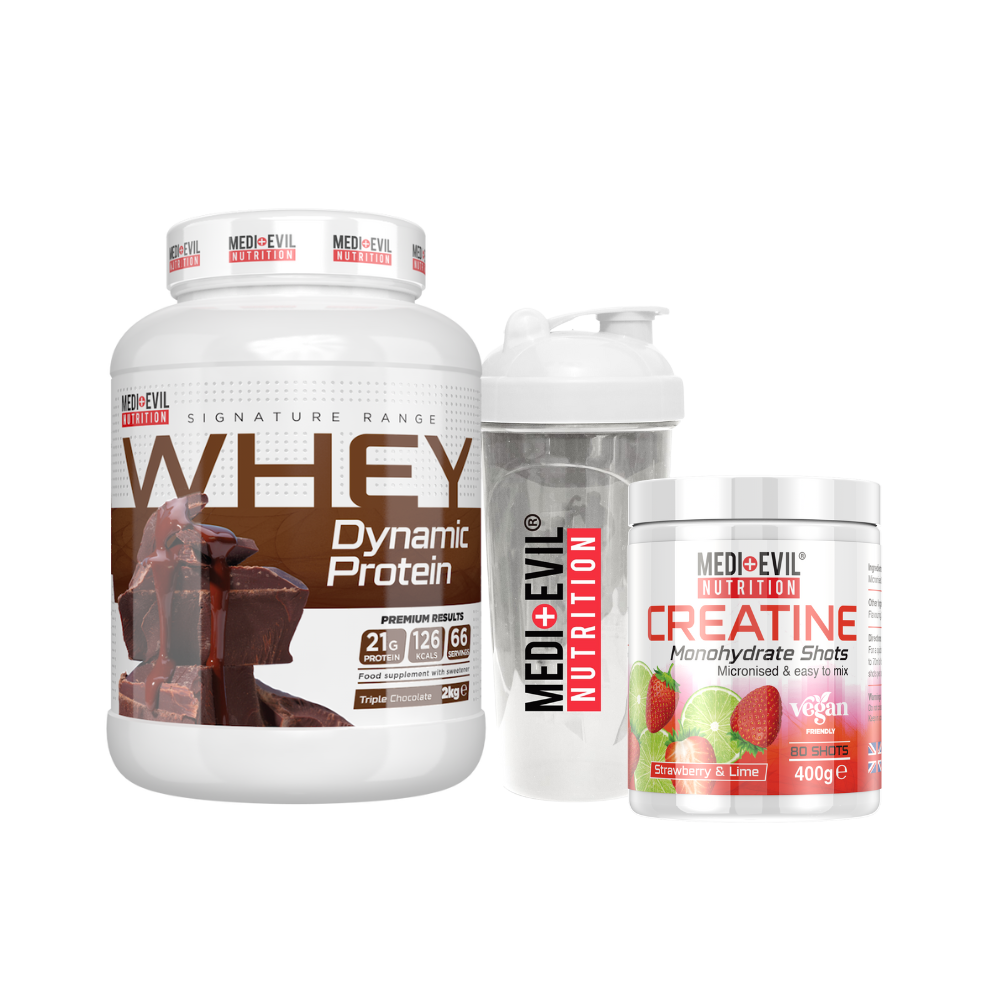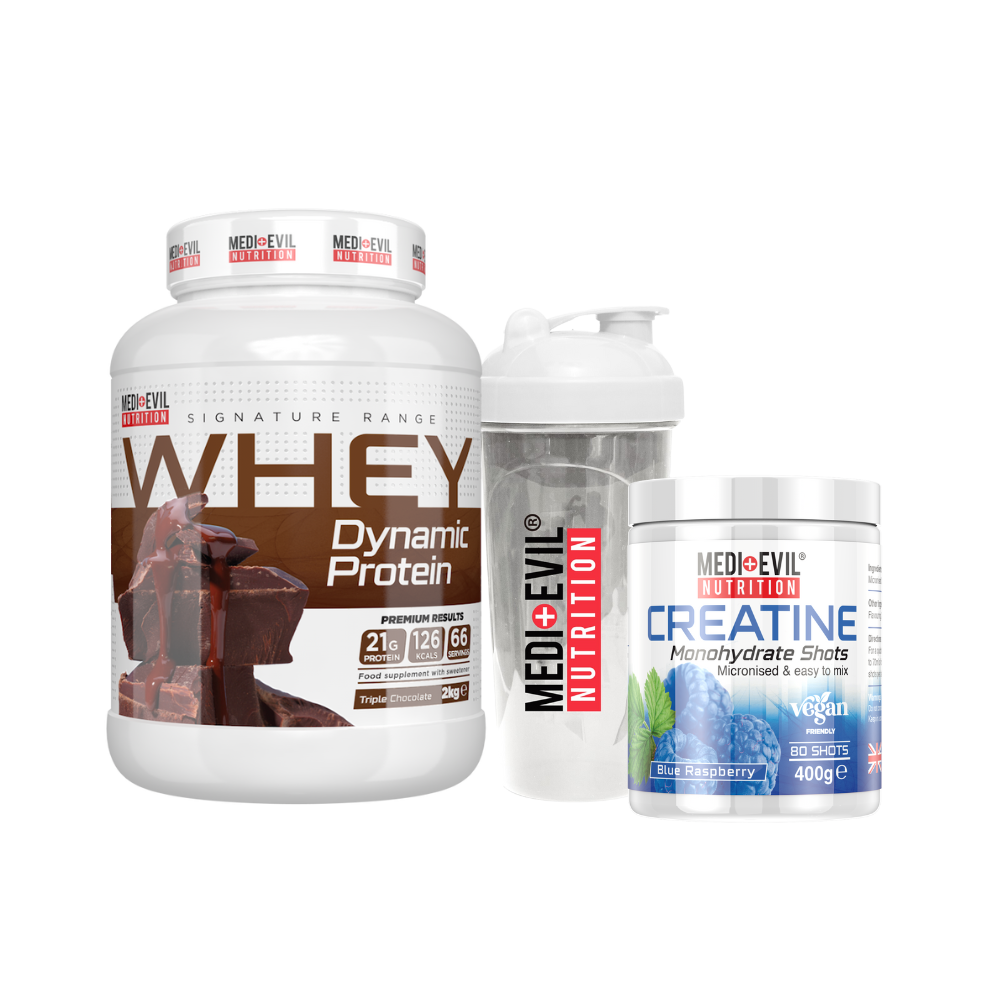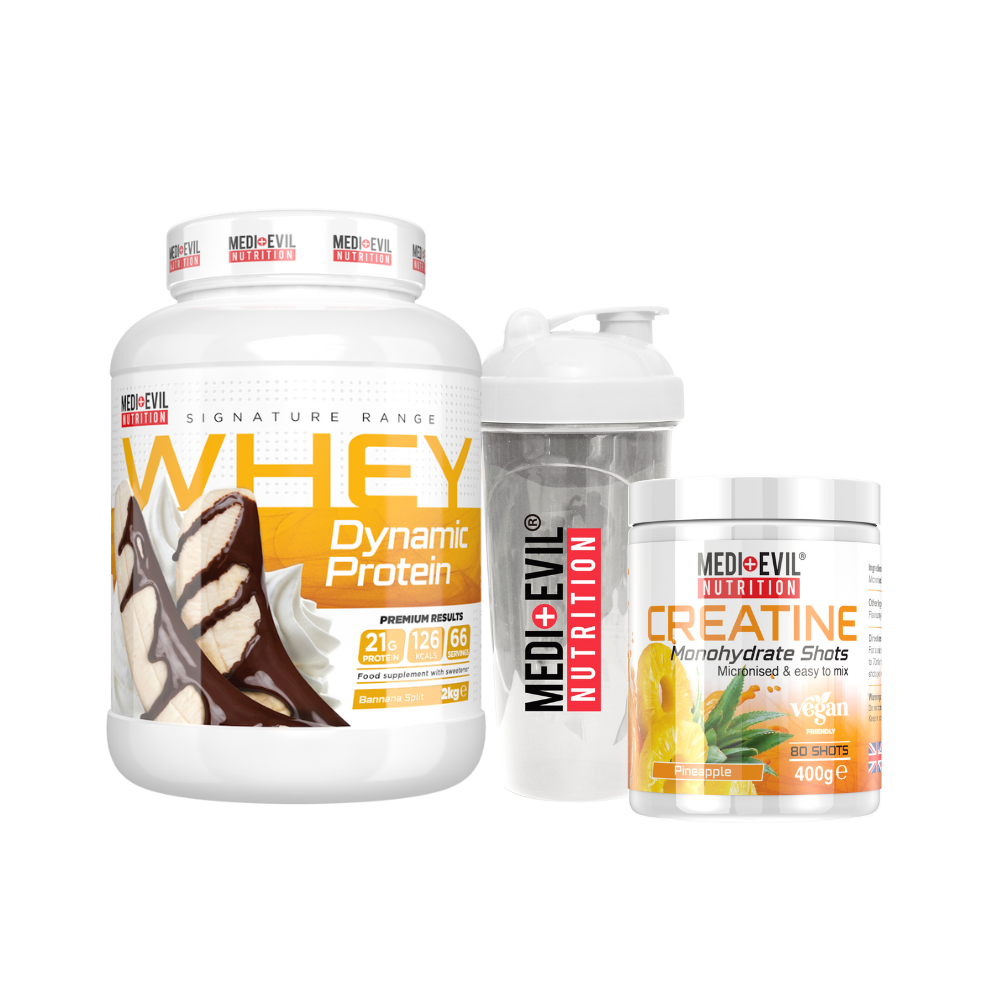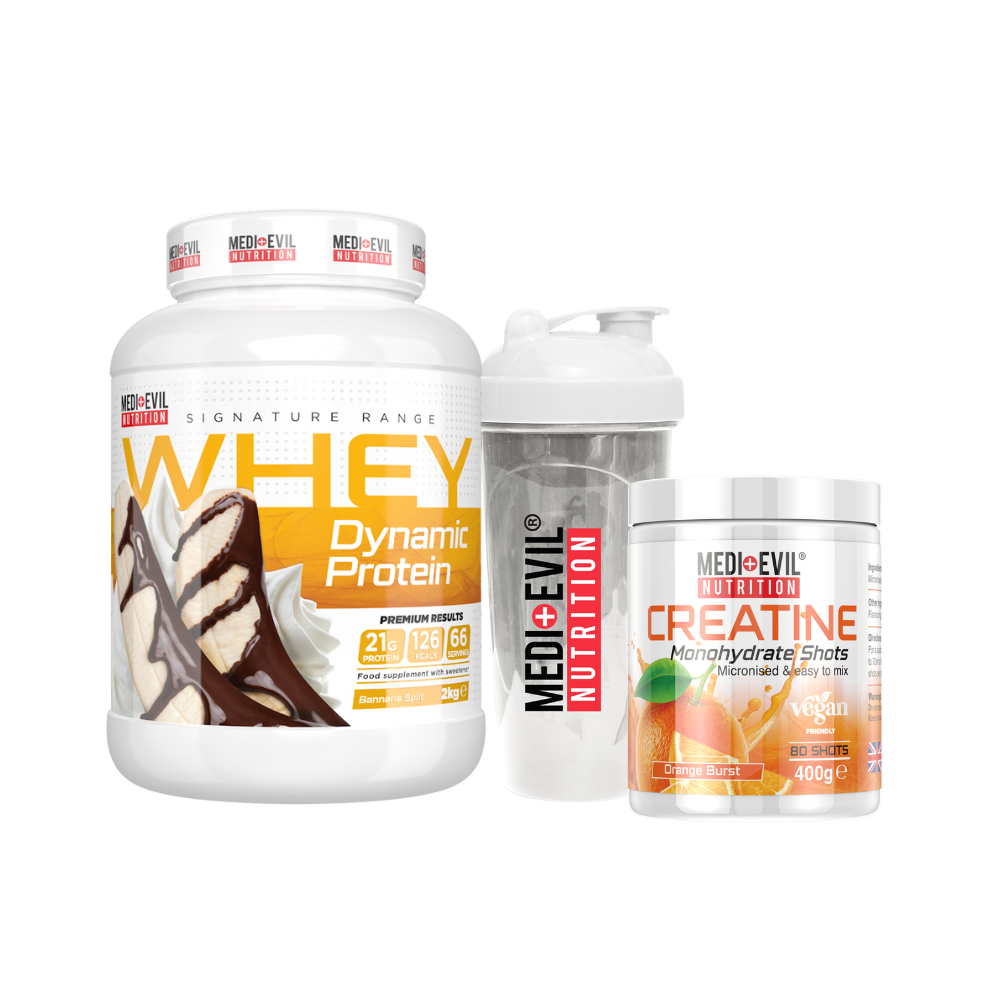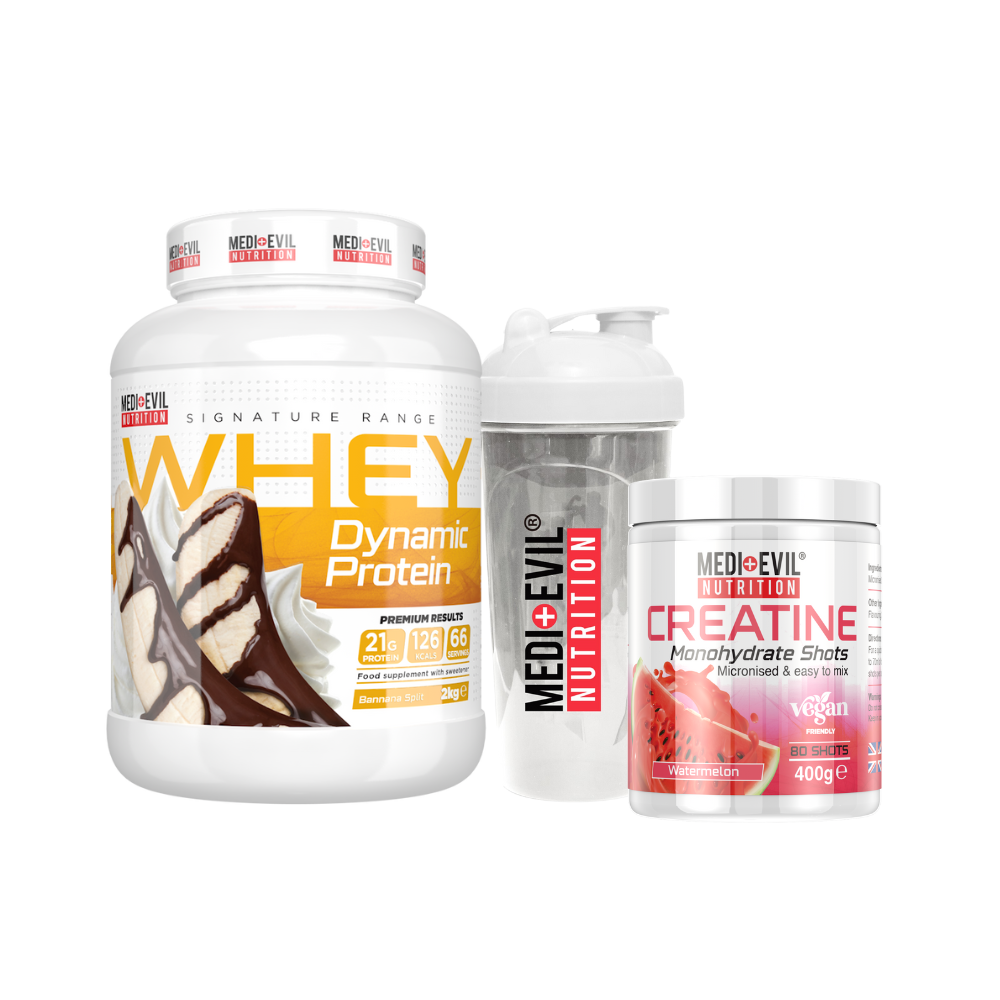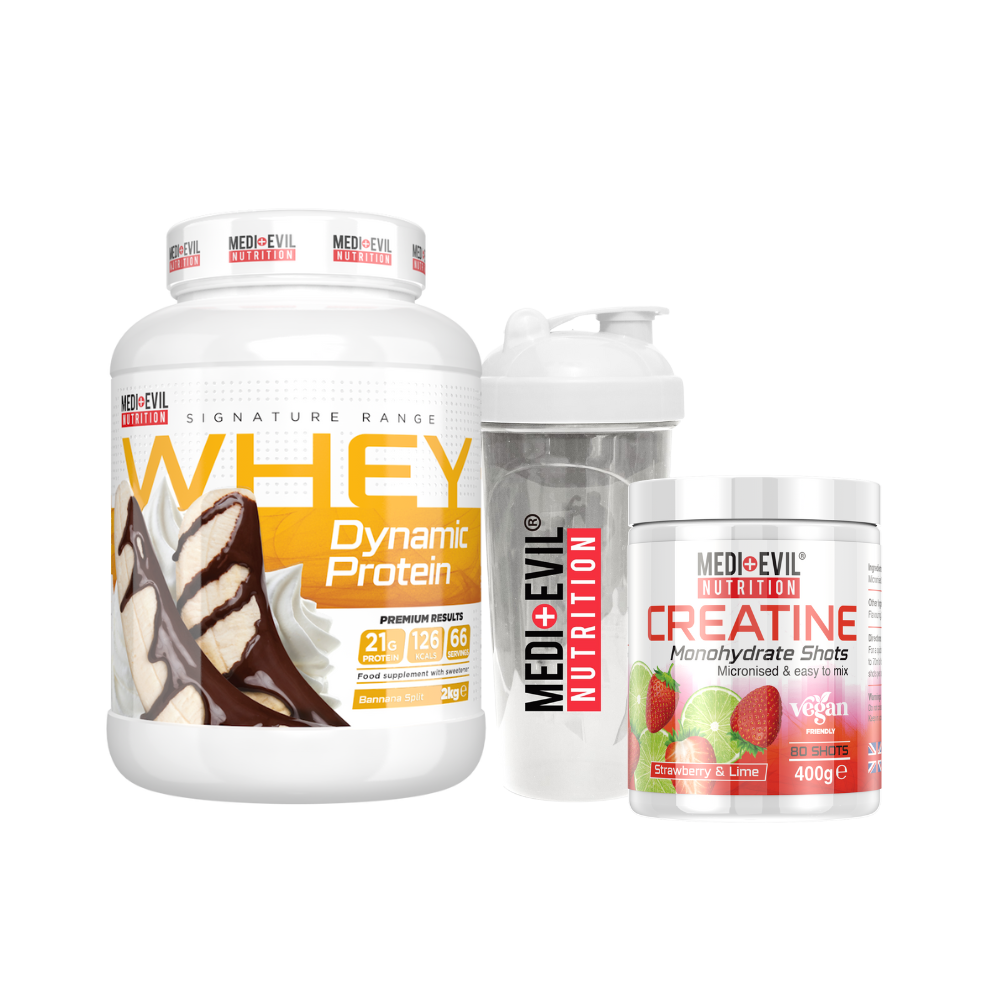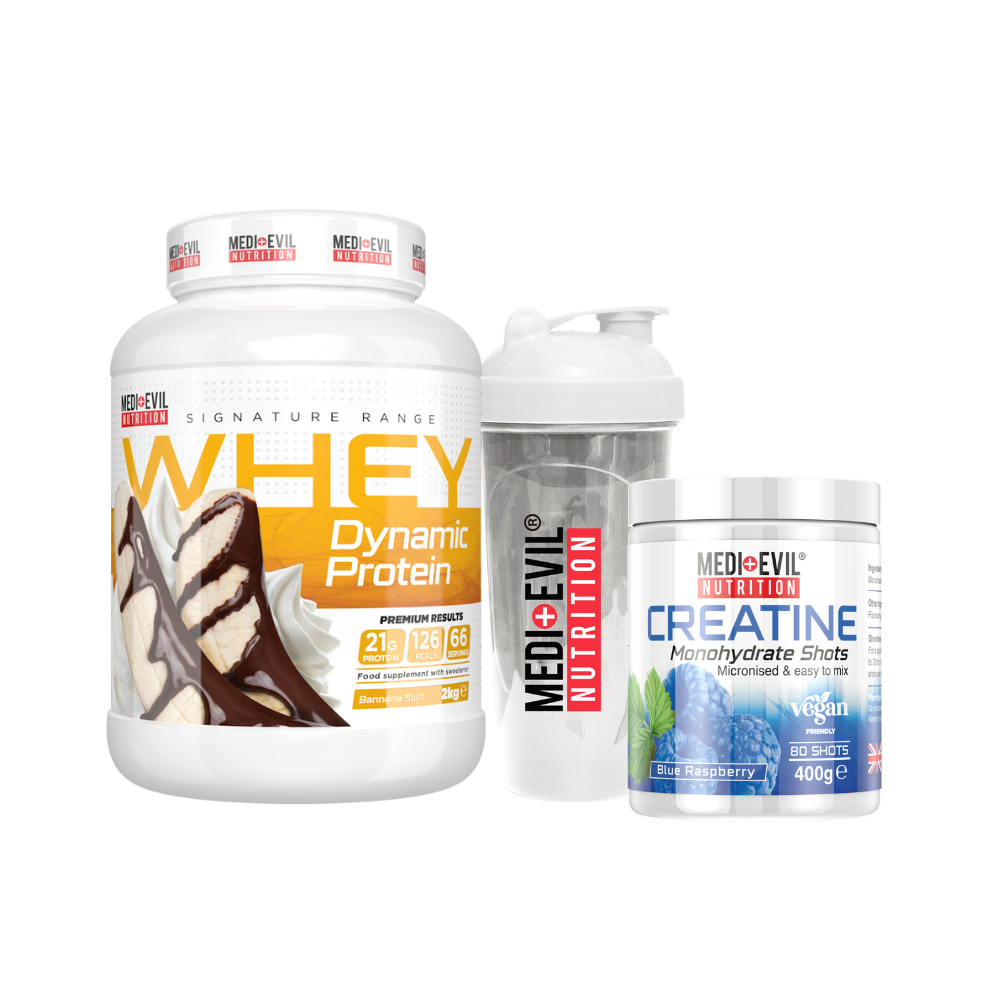 Medi-Evil Nutrition
Big Tub Bundle
Sale price
£71.99 GBP
Regular price
£82.97
Whey Dynamic Protein
Our protein blend combines the goodness of Whey Concentrate, Hydrolysate, and Isolate, known for their high biological value and fast absorption. Maximize your gains with a complete amino acid profile that promotes muscle growth and repair.
Beyond its muscle-building benefits, our protein blend supports overall well-being. It contains important minerals, vitamins, and antioxidants that contribute to a healthy immune system, enhanced mood, and improved cognitive function. Embrace a holistic approach to fitness and unlock your true potential.
Creatine Monohydrate Shots
One of the most powerful products in the sports nutrition industry. Take premium Creatine Monohydrate shots for optimum performance. HPLC tested and with a low moisture content we are confident you will be back for more. Our Creatine Monohydrate Shots are bursting with delicious flavours, from classics to the most popular. There is always a flavour to satisfy your taste buds.

Creatine monohydrate supplements such as powder and tablet forms have been shown to increase skeletal muscle total and phosphocreatine concentration. This means an increase in fat-free mass (lean muscle) and enhanced high-intensity exercise performance in young healthy men and women. If you are currently weight training and/or cycling, we recommend 1-2 servings of our creatine per day to help provide the results you want from a creatine monohydrate supplement.